Conference Chair
Prof. Jie Wang
University of Massachusetts Lowell/Computer Science, USA
Prof. Jie Wang has been Full Professor at the Miner School of Computing and Information Sciences at UMass Lowell since 2001. He was chair for 9 years from 2007 to 2016. He was Assistant Professor and later Associate Professor of Computer Science at the University of North Carolina prior to joining UMass Lowell. He received a PhD in Computer Science from Boston University under Professor Steve Homer, an MS in Computer Science from Sun Yat-sen University under Professor Xianghao Wang, Academician of the Chinese Academy of Sciences, and Professor Guangkun Hou, and a BS in Computational Mathematics from SYU. He has worked as a network security consultant in a US national bank. His research interests include applied AI, data modeling, text mining and document engineering, algorithms and combinatorial optimizations, medical computation, network security, and computational complexity theory. He has published over 200 journal and conference papers, 12 books, and 5 edited books. His research has been funded by the National Science Foundation, IBM, Intel, and startup companies in the amount of about $5M. He is active in professional service, including chairing conference program committees and organizing workshops, serving as journal editors and the editor-in-chief of a book series on mathematical and interdisciplinary modeling. He has graduated 20 PhD students and is currently directing 5 PhD students.
Programe Committee Chair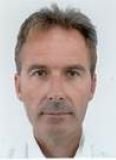 Prof. Pascal Lorenz
University of Nancy, France
Prof. Pascal Lorenz (lorenz@ieee.org) received his M.Sc. (1990) and Ph.D. (1994) from the University of Nancy, France. Between 1990 and 1995 he was a research engineer at WorldFIP Europe and at Alcatel-Alsthom. He is a professor at the University of Haute-Alsace, France, since 1995. His research interests include QoS, wireless networks and high-speed networks. He is the author/co-author of 3 books, 3 patents and 200 international publications in refereed journals and conferences.
He was Technical Editor of the IEEE Communications Magazine Editorial Board (2000-2006), IEEE Networks Magazine since 2015, IEEE Transactions on Vehicular Technology since 2017, Chair of IEEE ComSoc France (2014-2020), Financial chair of IEEE France (2017-2022), Chair of Vertical Issues in Communication Systems Technical Committee Cluster (2008-2009), Chair of the Communications Systems Integration and Modeling Technical Committee (2003-2009), Chair of the Communications Software Technical Committee (2008-2010) and Chair of the Technical Committee on Information Infrastructure and Networking (2016-2017). He has served as Co-Program Chair of IEEE WCNC'2012 and ICC'2004, Executive Vice-Chair of ICC'2017, TPC Vice Chair of Globecom'2018, Panel sessions co-chair for Globecom'16, tutorial chair of VTC'2013 Spring and WCNC'2010, track chair of PIMRC'2012 and WCNC'2014, symposium Co-Chair at Globecom 2007-2011, Globecom'2019, ICC 2008-2010, ICC'2014 and '2016. He has served as Co-Guest Editor for special issues of IEEE Communications Magazine, Networks Magazine, Wireless Communications Magazine, Telecommunications Systems and LNCS. He is associate Editor for International Journal of Communication Systems (IJCS-Wiley), Journal on Security and Communication Networks (SCN-Wiley) and International Journal of Business Data Communications and Networking, Journal of Network and Computer Applications (JNCA-Elsevier).
He is senior member of the IEEE, IARIA fellow and member of many international program committees. He has organized many conferences, chaired several technical sessions and gave tutorials at major international conferences. He was IEEE ComSoc Distinguished Lecturer Tour during 2013-2014.
Organizing Committee
Prof. Jerry Chun-Wei Lin, Western Norway University of Applied Sciences, Norway
Prof. Ghasem Mirjalily, Yazd University,Iran
Prof. Dr.Yousef farhaoui, Moulay Ismail University ,Morocco
Prof. Dr. Malik Zawwar Hussain, University of the Punjab,Pakistan
Prof. Dr. Gheorghe Grigoras, Gheorghe Asachi" Technical University of Iasi, Romania
Prof. Alamgir Hossain, Cambodia University of Technology & Science, Cambodia
Prof. Azeddine Wahbi, Faculty of sciences Ain Chock Hassan II University, Casablanca, Morocco
Prof. Valentina E. Balas, University of Arad,Romania
Prof. Mehdi Gheisari,Shenzhen BKD company, and Islamic Azad University,Iran
Dr. Muharrem Tuncay GENÇOĞLU, Fırat University, Turkey
Dr. Rushit Dave, Minnesota State University, Mankato
International Technical Programe Committee
Prof. Badrul Hisham Ahmad, Universiti Teknikal Malaysia Melaka, Malaysia
Prof. Tarik A. Rashid, the University of Kurdistan Hewlêr (UKH), Iraq
Prof. Jie Wang, University of Massachusetts Lowell/Computer Science, USA
Prof. Witold Pedrycz, University of Alberta,Canada
Assoc. Prof. Rahul Vishwanath Dandage, Karad MIT WORLD PEACE UNIVERSITY, India
Dr. S. Rajasekaran, University of Technology and Applied Sciences, Oman
Dr. Rajeev Kanth, University of Turku,Finland
Dr. Gabriel Gomes de Oliveira, the University of Campinas (Unicamp), Brazil
Dr. Mohammad Alauthman, University of Petra (UoP),Jordan
Dr. Vanamalm, University of Wisconsin Eau Claire, USA
Keep being updated...